Martinborough Golf report
Reporter: Ailsa Malneek
The 9 Hole Ladies Group played their final of the Shootout last Wednesday in superb weather conditions. The winner was their youngest member Katrina Burgess, second was their eldest member Billie Holmes and third was Gaylene Selby-Neal.  It was a great day and a lot of fun!!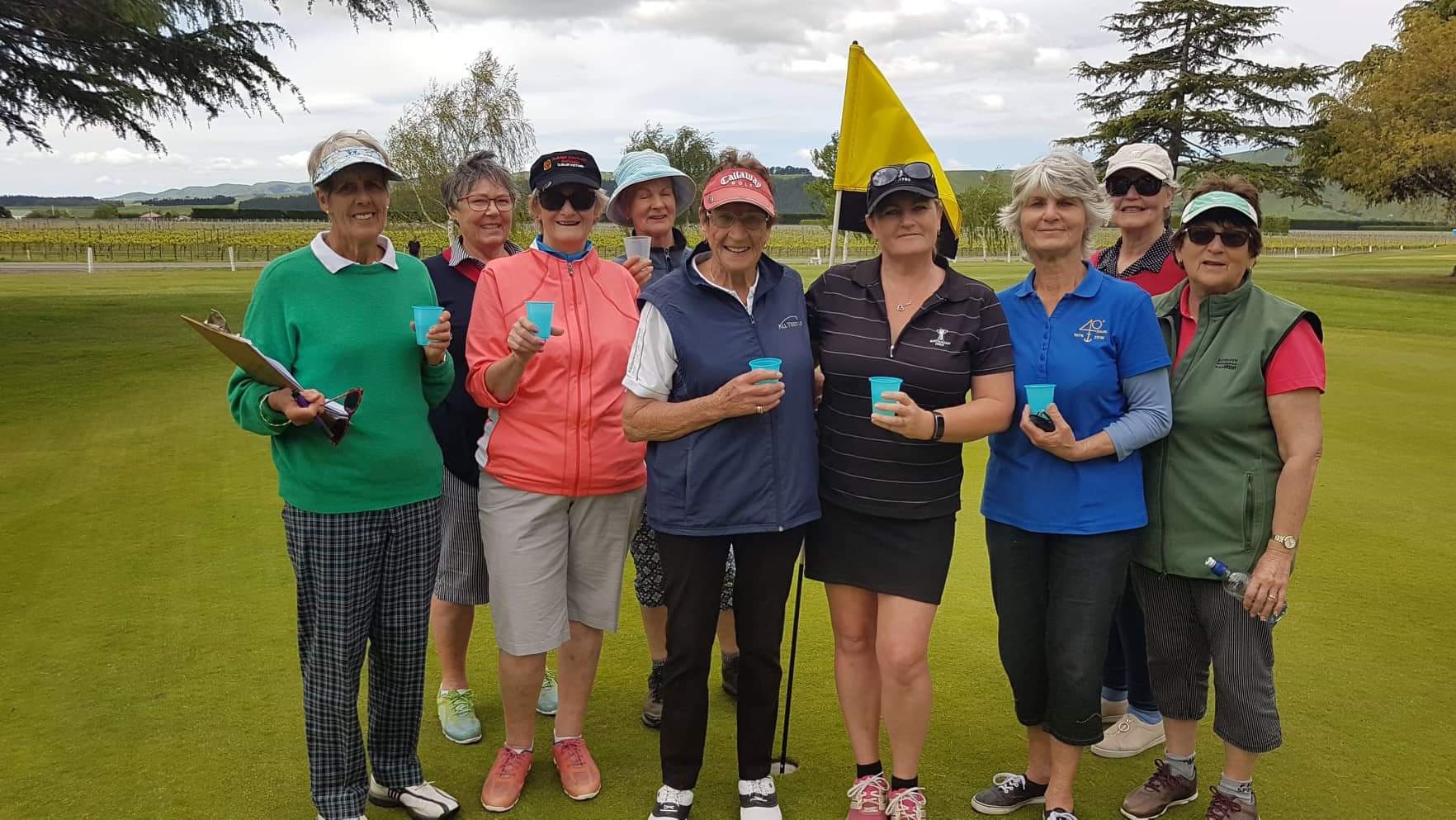 Tuesday's Grumpies: 1st Ali Holmes on 44, 2nd Bob Schofield on 40  and 3rd Gary Cuttance on 39. There was only one two by Randall Warner.
Last week the ladies played the 36 hole strokeplay competition and there were some amazing scores.  Carol Parkinson's gross score was 182 and following in equal second place with 184 were Marilyn MacKenzie and Jenny Wilkie.   Marilyn also came first with a nett score of 134 with Alison Tipler on 140 and Carol on 141.
Thursday Club was another massive day with 15 groups being sent off from all over the course, winner on the day was Doug Clark shooting an impressive 73 and 46 points, 2nd = Gumboot Petersen, Bill Jago & Tony Taylor 43, 5th = Dayle Scrimshaw, Griff Page, Craig Andrews & Colin Whibley-Smith. Twos – Doug Clark 2, (one of which was on number 14's par 4, a long putt from off the green for 2!), Gary Cuttance, Dean Schaef, Cool Change Jimmy, and Sky Elworthy – who also got nearest the pin.
Coming up – Murray Halberg Day on Saturday 16th November 18-hole stableford competition.  Morning tea at 10am, registration starts at 10:30, just turn up on the day and enjoy a fun day of golf with raffles and an auction; $15 entry fee which goes to a great cause.
Good luck to all of those in their club champs' finals!  Make the most of this warm weather and good golfing everyone!